On Line
Truth and Reconciliation for Sexual Misconduct Perpetrators, November 21, 2017, guest column appeared at The Cap Times online.
Demise, September 24, 2017 at Fictive Dream  At the end of a long teaching career, strict and exacting Miss Brill finds herself with the opportunity to break her usual pattern and show compassion toward one of her students.
Our Hoyles, June 15, 2017 at Literally Stories  Caught between her sister's disapproval of her marriage and her "slam card playing husband," Delores has an opportunity to take the first step toward asserting herself.
How to Play with Fire, February , 2017 at The Other Stories Podcast  Sometimes getting what you want isn't all its cracked up to be. An interview with host, Ilana Masad, follows the story.
Night Vision, July 15, 2016 at Solstice Literary Magazine In a fit of insomnia, Iraq war veteran, Brad takes to the streets of his Midwestern city wearing night vision goggles.
Nothing to Lose, June 1, 2016 at Stonecoast Review When Marilou, obese and insecure, is laid off from her job, she takes the "Dove Vow," to follow through on each bit of advice on the wrapper of the Dove chocolates that are a staple of her diet. (Also in the print publication.)
Deer Camp, July 1, 2011 at Full of Crow Fiction A deer hunting weekend takes an unlikely turn.
Necessary, July 1, 2011 at Full of Crow Fiction Cuban sugar cane harvester, Luisa, deals with the conflict between her creative (and romantic) passion and the cultural expectation of making herself "necessary."
Equals, April 28, 2011 at Staccato Fiction A work of microfiction that touches on what a mother and daughter don't tell each other… and what they do.
Cigar Reader, June 2, 2010 in Foundling Review, A Literary Journal After losing his wife to "the disease that no one survived," Rolando returns to his job at the cigar factory only to find more worry awaiting him there.
In Print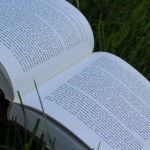 Dry Spell, Rosebud Issue 64, Spring 2019 After Rodney loses his job, he quits drinking and decides to open a "Paintball for Jesus" range only to find that there is at least one thing more valuable to him than sobriety.
Numbered Days, September 21, 2018, Creative Wisconsin, What happens when your calendar gets the best of you.
Brush Strokes, September 8, 2018, Pink Panther Magazine, Abstract artist, Anna's creative spark takes a surprising turn in response to the misogynistic paintings of Max, the assistant at a gallery where Anna would like to show her work.
Wind the Fabric Tighter, micro fiction that appears in Family Stories from the Attic, Hidden Timber Books, April, 2017
Unhappy With the Election Results? Run! guest column appeared at The Cap Times print and online newspaper, Madison, Wisconsin, November 23, 2016
deforestation a poem that appeared in Creative Wisconsin, 2016
How to Play With Fire, April 23, 2016 at Midwest Review Sometimes when you're about to get what you wish for, you see the situation with new eyes.
Leave Taking, July 1, 2011 at Grey Sparrow Press (in their online journal, too) Pilar visits the voudou healer–despite his "drug-addict red eyes and his shabby rooster"–to try to restore her health, or at least put her mind at ease before she dies.
…Just When… appeared in the Wisconsin Fellowship of Poets Calendar, January, 2011
To Cap It Off,  appeared December, 2010 in Creative Wisconsin: Wisconsin's Writing Home This essay about a son's fascination with bottle caps earned 1st place in the Florence Lindemann Humor Writing Contest, sponsored by the Wisconsin Writers' Association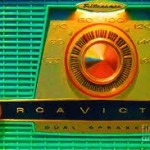 On the Air
Peace in the Trailer, September 3, 2012, 89.7 WUWM Lake Effect Squeezing the last delicious moments out of summer on Labor Day, with young children who have slightly different plans.
Bury the Saint, June 27, 2011 at WUWM 89.7FM Lake Effect This tongue-in-cheek essay recounts a last-resort method to sell a house.
Mom's Last Drive, January 21, 2011 on WUWM 89.7FM Flash Fiction Friday A mother, a daughter, understanding and freedom.
Sweet-Scented Place, November 10, 2010 at WUWM 89.7FM Lake Effect A mother-child hike offers a glimpse into the future of letting go.