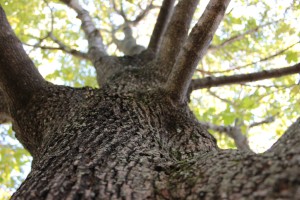 deforestation
…and the trees said
enough of this shit, we're outta here
pulled up roots started
walking
slack-jawed Humans stammered
whaddya mean? you can't do that to
Us
We're in charge here.
The trees tossed confetti leaves over their shoulders
grinned and said
"Make your own damned oxygen."
©Kim Suhr, 2016 (first appeared in Creative Wisconsin, 2016)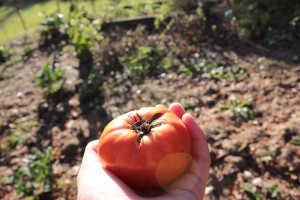 …Just When…
I think I can't stand any more
and the colors have all bled out
of the world, like construction paper
left too long on a second-grade bulletin board,
when it seems there is nothing
but variations on
Gray
On that day, I march to the mailbox in my slippers,
not bothering to put out my arms to steady myself
across icy spots
Today, I dare the universe
to knock me over
Today,
I've had it
There, in the mailbox,
it waits: The seed catalog
I bolt back to the warm house
Not bothering to close the mailbox
Like a teenager with a forbidden magazine
I devour descriptions,
fantasize about fondling leaves on a balmy day,
marvel at the mystery of their names
Festivity
Yolo Wonder
Purple Peacock
Bull's Blood
Autumn King
Tender and True
The tomatoes alone make my heart race
I feel their sweet juice drip from my chin,
taste their names on my tongue
Sun Sugar
Purple Calabash
Isis Candy
Orange Jubilee
Banana Legs
White Wonder
Big Rainbow
Ponderosa Pink
Tigerella
Chocolate Cherry
Spent,
I remember the quiet buds of the apple tree,
set long before we started our layering for the cold,
little bundles of promise on each branch.
I take a deep breath,
and hold on.
© Kim Suhr, 2010 (first appeared in the Wisconsin Fellowship of Poets Calendar, 2011)